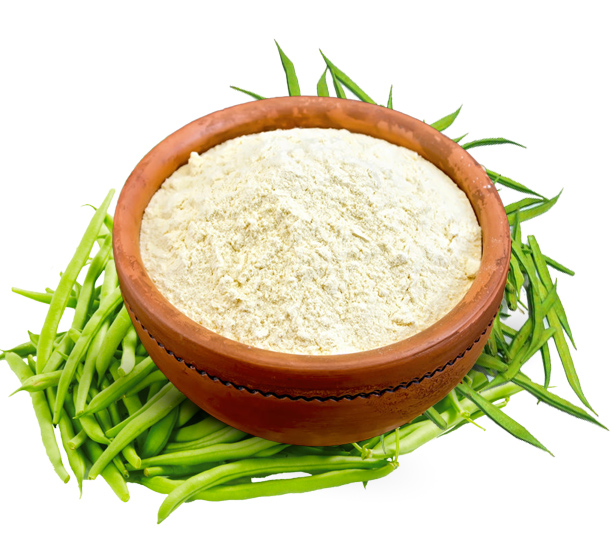 Guar Gum can also be termed guaran, and Guar is derived from guar seeds, which have a high low-shear viscosity compared to other hydrocolloids like Locust Bean Gum. Guar gum is a highly significant natural agricultural product because it is a rich source of high-grade galactomannan polysaccharides.
The guar seeds are dehusked, milled, and screened to obtain the guar gum. It is typically a free-flowing, pale, off-white-colored, coarse to fine ground powder and is easily soluble in water, and has a natural ability to bind with water molecules. In addition, these guar seeds produce greater thickness than hydrocolloids like locust bean gum, carboxymethyl cellulose, and cellulose gum. The low-shear viscosity of guar gum is six times higher than the high-shear viscosity. Due to its thickening property is useful in several industrial, food processing pharmaceuticals, cosmetics, paper, and textile applications. So, the processing technique of guar gum depends on the requirement of the end product.
We, Suman Chemical Industries (CHEM-O-GUM) are the most trusted Indian brand in Guar Gum Powder. We had started in year 2006 with our production facility in Gujarat and Rajasthan, with collective experience of 40 years for Manufacturing Guar Gum Split and Guar Gum Powder. Suman Chem source /procure best of raw material for manufacturing world Class quality of product as per requirements of our clients located in the regions of North America, Russia , Middle East, Africa, China, South America, Australia, South Asian & European Countries through its regular interaction and market updates.
Food-grade guar gum is a purely natural and 100% vegetarian guar powder and is produced by grinding the husk of the guar plant's pods into a fine powder. Food grade guar gum powder is a natural thickening agent used to improve food's and beverage's consistency. It is used as gelling, clouding and binding agent to improve the texture of the products.
Suman Chem Gums is a leading manufacturer of high-quality certified organic and non-organic food-grade guar gum powder that meets all food-related specifications.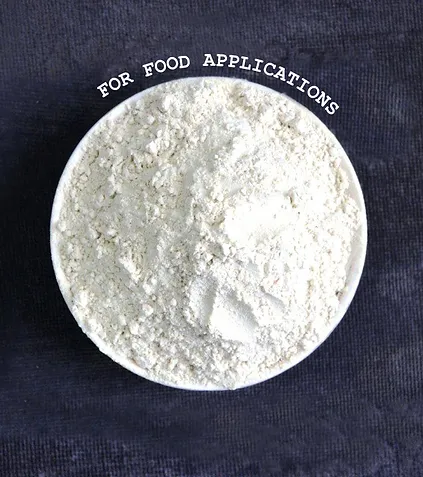 FOOD INDUSTRY

USES

Bakery

Improves texture
Increases dough yield
Increases shelf life
Improves crumb structure


Processed Cheese

Improves texture and flavour Stabiliser

Soups

Thickener
Stabiliser


Pastry Ices

Absorbs free water
Prevents excessive stickiness


Noodles

Improves texture and form
Improves moisture retention.


Meat

Binder in sausages
Absorbs free water
Improves flow rate
Prevents separation and migration


Dressings and Sauces

Thickener
Emulsion stabiliser
Improves flow properties


Beverages

Controls viscosity
Improves body and mouth feel
Improves shelf life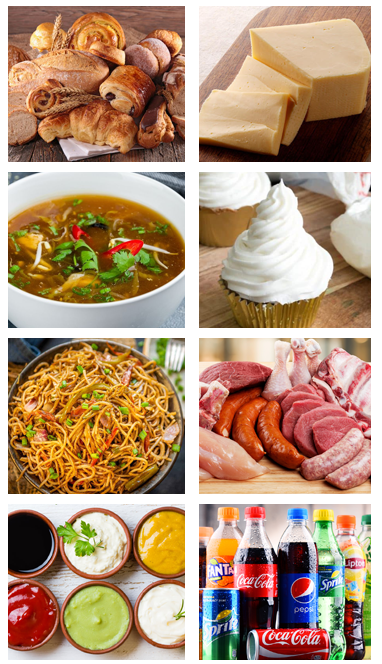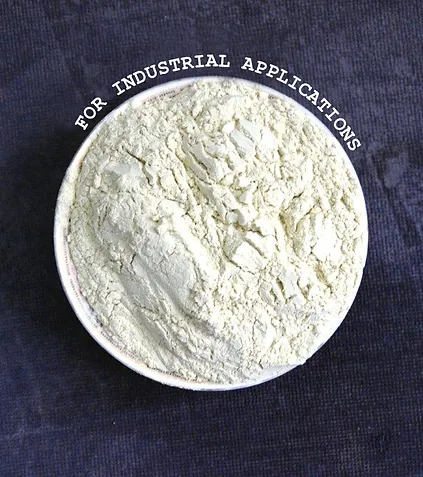 Industrial Grade Guar Gum
Suman chem Gums has gained immense recognition in offering various high-quality industrial-grade guar gum powder. Industrial grade guar gum is a cream-colored powder derived from the ground endosperm of the seeds of natural guar strains.
It is helpful as a Natural thickener, Emulsifier, Stabiliser, Soil Stabilizer, Bonding agent, Hydrocolloids, Gelling agent, Natural fiber, Flocculant, Fracture agent, etc. Industrial Grade Guar Gum is used in Textile Processing, Paper, Explosives, Detergents, Drilling Fluids, Ceramics, Paints, and many industries.
Industrial Grade Application
INDUSTRIAL

USES

Textiles

For Printing with Acid dyes on silk and Polyamide

Oil well drilling

Fluid-loss controlling agent
Additives in fracturing fluids


Mining

Concentration of ores
Flocculation and better recovery


Construction

Mortar Retarder and mortar flowability

Explosives

Water binding agent for aqueous slurry explosives

Cosmetics and Pharmaceuticals

Conditioner and viscosifier
Thickener in toothpastes and shampoos
Binder in tablets
To disintegrate compressed tablets
Mild laxative and soluble dietary fiber


Paper

For improved sheet formation
Increased bursting strength
Increased fold strength
Denser surface for printing
To get better finish